Teenage girls living near Hollywood, CA., and heavily manipulated by their manager Kim Fowley as 'jailbait rock' (all the girls were 16 or younger when the band recorded their first album). The band ultimately succeeds on their own merits as musicians, becoming the first all girl rock band to ever break into the world of arena-filling hard rock acts.
The Runaways
I think Cherie Currie is the sexiest guitarist.
When she play guitar and lash her hair hot!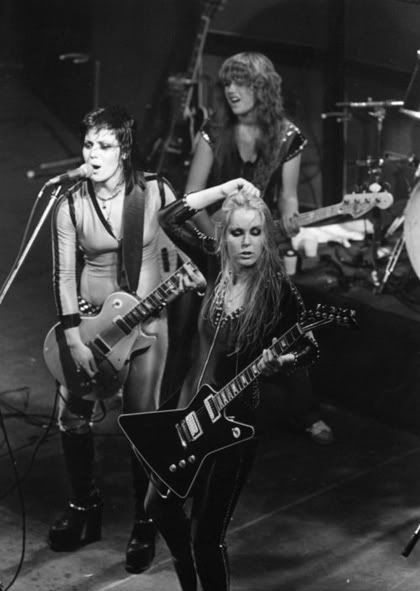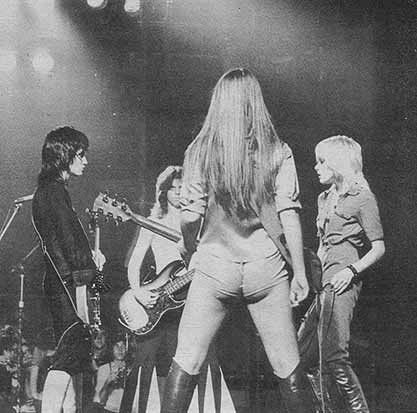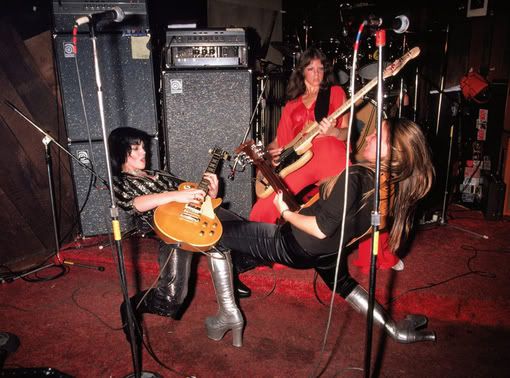 The Runawys - Schooldays

The Runaways - Cherry Bomb
The Runaways-Wasted 1977