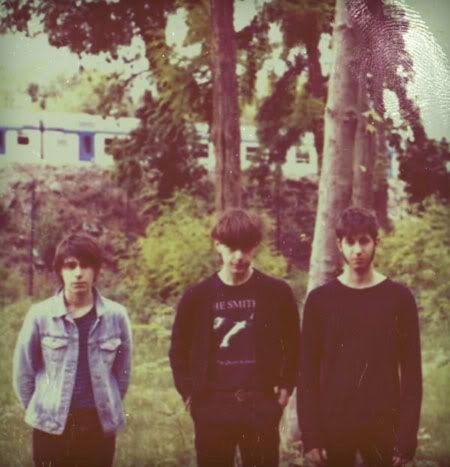 GENERAL DECAY the post punk band from Italy

"...they make scuzzy, brooding, fast paced noise that is rammed full of shouty vocals, screeching guitars and plenty of dirty reverb. good stuff."
"...registrati in lo-fi, con rumorismi shoegaze, drum machine glaciale e voce con riverberi provenienti da un oscuro garage in cui la notte ha inghiottito la vita circostante..."
"...General Decay however do have a wonderful 3-song demo that you can download for free from the Zorch Factory Records site. Classic brooding late 70s-80 European Post-Punk with
reverberated vocals, catchy basslines and jangly guitars that TNT astutely likens to Asylum Party.But there is also a touch of American Post-Hardcore to Cultural Decay and you can hear the influence of bands like the Effigies and Arsenal in the Demo as well. You probably could have said this was some unearthed 7" from 1981 and I probably would have just as easily believed it."
"...Un ep che ha una forza e una struttura e uno scopo, gradevolissimo e lucido tra i contrasti di questo tempo mutevole."
***I copy the press from www.myspace.com/generaldk ***

www.myspace.com/generaldk
http://wearegeneraldecay.blogspot.com/
http://www.zorchfactoryrecords.com/general_decay/
General Decay // To Fall Apart (Live)
from
spcnvdr
on
Vimeo
.