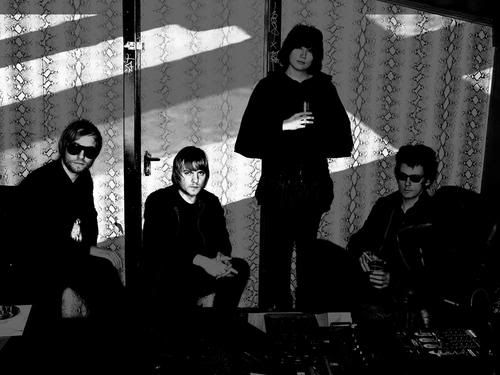 Singapore Sling was formed in Spring of 2000 in Reykjavík, capital of Iceland with the reunion of Henrik Bjornsson (singer, songwriter, guitarist) and Einar Kristjánsson (lead guitarist).
Henrik had some 8-track demos and wanted to create a band, one of these demos was Overdrive that surfaced online in the Iceland Airwaves 2001 official website
and that would later become Overdriver, the opening track for the debut LP.
As of 2009 they have released four albums and a best of compilation.
Singapore Sling have supported The Brian Jonestown Massacre on their North American tours and covered Dirty Water a 1966 garage rock hit by The Standells in their debut album.
They have also covered The Monks' I Hate You in the 2006 compilation Silver Monk Time:
A Tribute to the Monks.
Their neo-psychedelia sound has often been compared by the media to acts such as
The Velvet Underground, My Bloody Valentine, The Jesus and Mary Chain
www.myspace.com/singaporesling
http://www.8mmmusik.com/band_singapore_sling.html